Nov 10, 2020 12:43 PM Central
tobi b feldman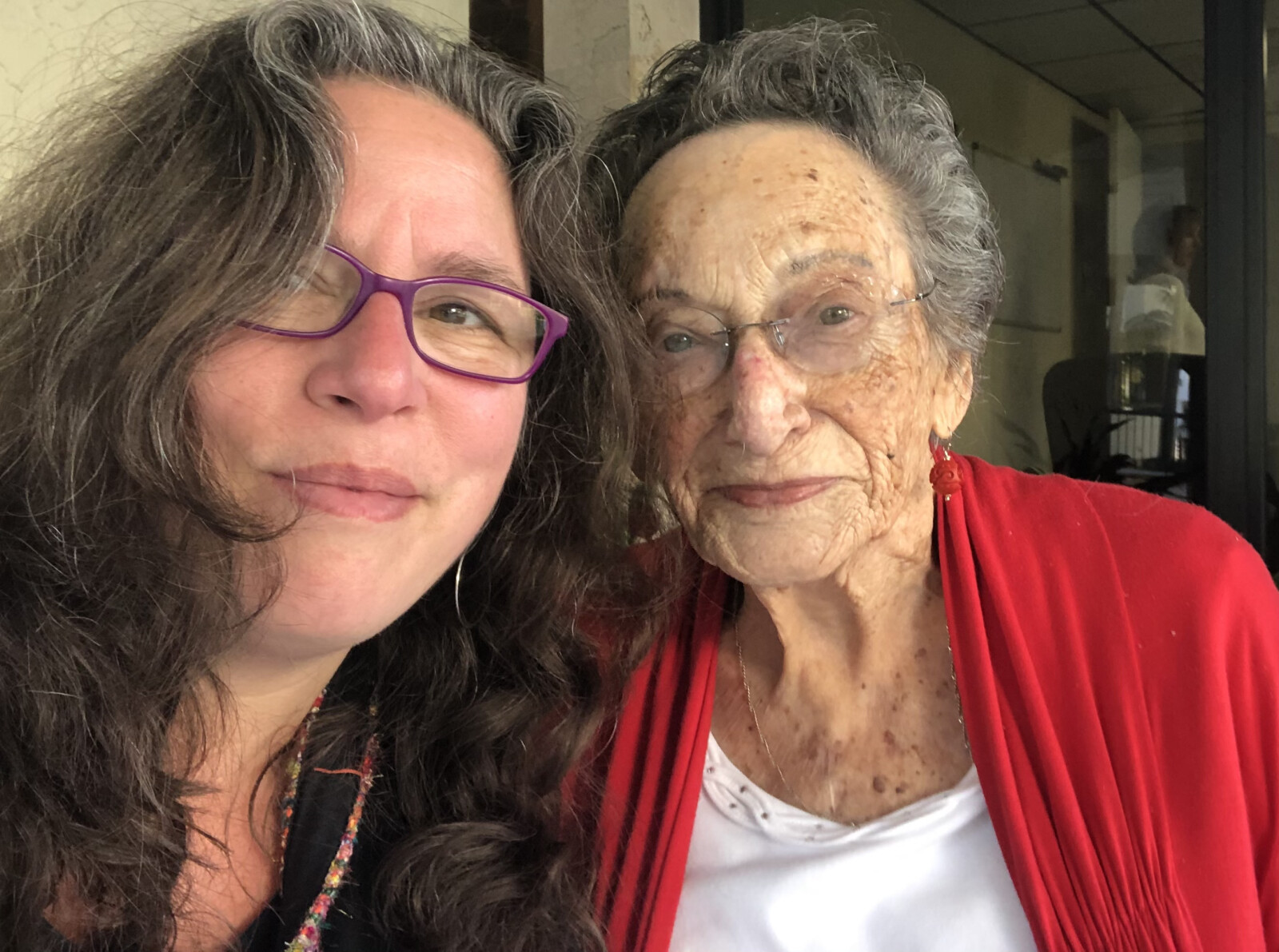 Waking to the deep loss of my Grandma Rosy and feeling the cruel cuffs of Covid detaining me from being physically present with my Florida family.
Rosy has physically left this plane, yet I know she will always be with me in my heart. Just like Zaydie.
I knew it was time. In time for their wedding anniversary on 11.15.
Really since her heart surgery 10 years ago, every year has felt like bonus time.
I've been wearing her pearl drop earrings since the last time we spoke over FaceTime. The last time she knew it was me and mumbled the words "Love You" incoherently. I have been grieving since that day. I've been deeply missing her. Missing our conversations.
She was a consistent light in my life, I began calling her when I was a little girl just figuring out how to use the phone and she was my go to for so much over the years no matter the distance.
As a child I was fortunate to have her live nearby and relish memories of cooking together, family gatherings, sitting in synagogue, learning to sew and knit. Some of the best memories were our adventures to the Bra and Girdle Factory where the old ladies with tape measures helped fit me and find me the most youthful of the boob scaffolding that I required at an early age. Then we would go next door to the Chinese restaurant for the lunch special. All her life she loved going out for Chinese food!
Everywhere we went she was a beacon of connection. She talked to anyone about everything and everyone loved her. There wasn't much filter to Rosy- authentic and honest.
I began grieving her loss after that call. I made her mac + cheese and banana pudding recipes and I looked through pictures. I began listening to the many voice recordings I made over the last 3 years asking her questions about her life and some of the sweet phone messages. I watched and re-watched videos from her 99th birthday party last January.
Today I will wrap myself in one of the gazillion afghans she has made and know that I am wrapped in her love. I've begun to collect photos and videos from friends and family that have received handmade Rosy items to be woven together into a blanket of her legacy.
She was one of a kind. I'm so profoundly grateful for all the time we've been gifted by her presence. That my children could grow up with her and hear her stories, cook with her, swim with her and experience her joy.
Her memories will be a blessing and her Rosy spark will live on in my children. L'dor v'dor. (generation to generation)