May 6, 2021 10:21 AM Central
tobi b feldman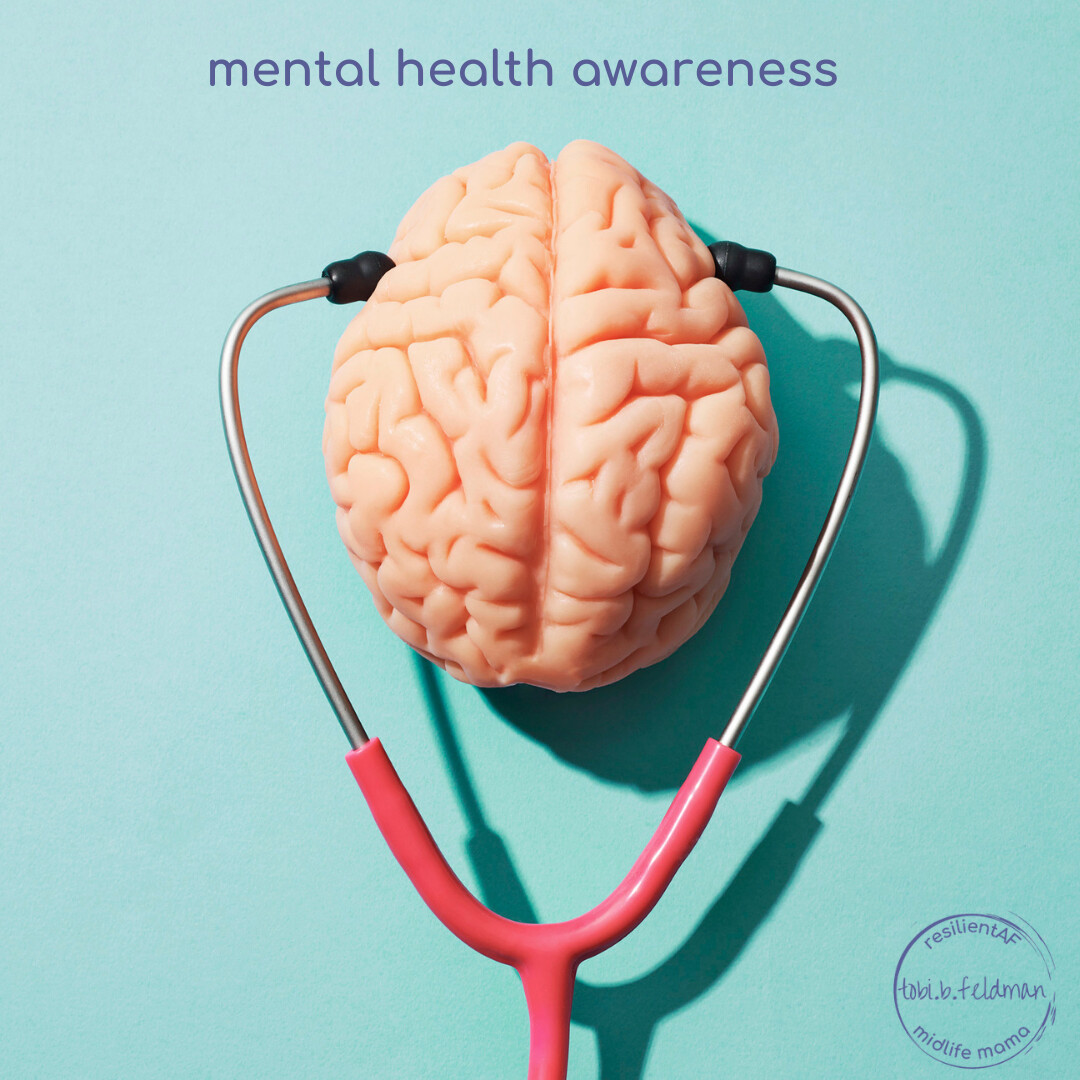 May is Mental Health Awareness month and I want to share my experience with you.
Last week I didn't write a blog post because I wasn't feeling well. I had been having some issues with my health and I landed myself in the emergency room at 2 am thinking I was having a heart attack.
After hours of monitoring, I was sent home. It was JUST a panic attack. For anyone that has suffered from panic attacks, you know that there is no "JUST", it feels very much like you might die.
Anxiety is no stranger to me.
I'm writing this because I need to be honest about who I am and how I think. It's time we all start talking more openly about our mental health so people can feel less alone and more able to get help when they need it.
Why are people afraid to talk about mental health? Do people think they'll be judged? Is it a sign of weakness?
I've had people ask me "Why are you writing about this?" The reality is that so many people have mental health issues or know someone who does and we need to start accepting each other as imperfectly perfect human beings.
Everyone has challenges in life, and it's not a sign of weakness to reach out for help. The more we talk about mental health in society, the more we help break down barriers to mental wellness.
We need to make an effort to make sure everyone feels supported and can get proper care if they need it because this is not something anyone should have to struggle with alone.
We all need each other in order to get through life – people who are struggling can use your help as much as someone else might benefit from hearing your story or sharing a smile. It's time to break the stigma surrounding mental health and start talking about it more openly because we all have days where we don't want to get out of bed or just can't seem to find joy in anything.
Reach out for help when you need it--you will be rewarded by feeling like yourself again. The benefits of community outreach programs that promote social connection through physical activity such as walking groups, yoga classes, or bike rides are well documented. Or finding groups online like resilientAF midlife mamas! So reach out today! You matter!