Nov 19, 2019 10:39 PM Central
tobi b feldman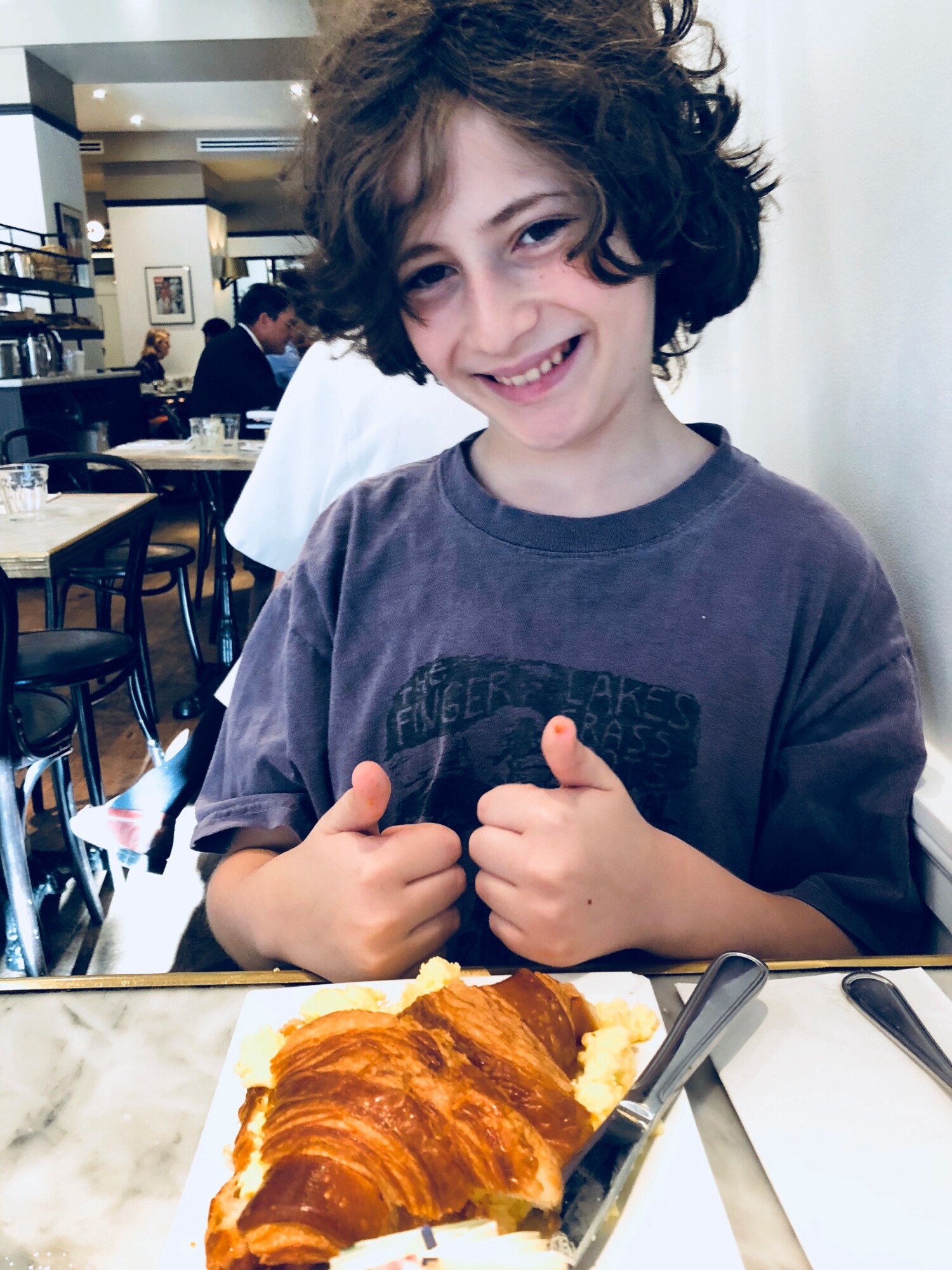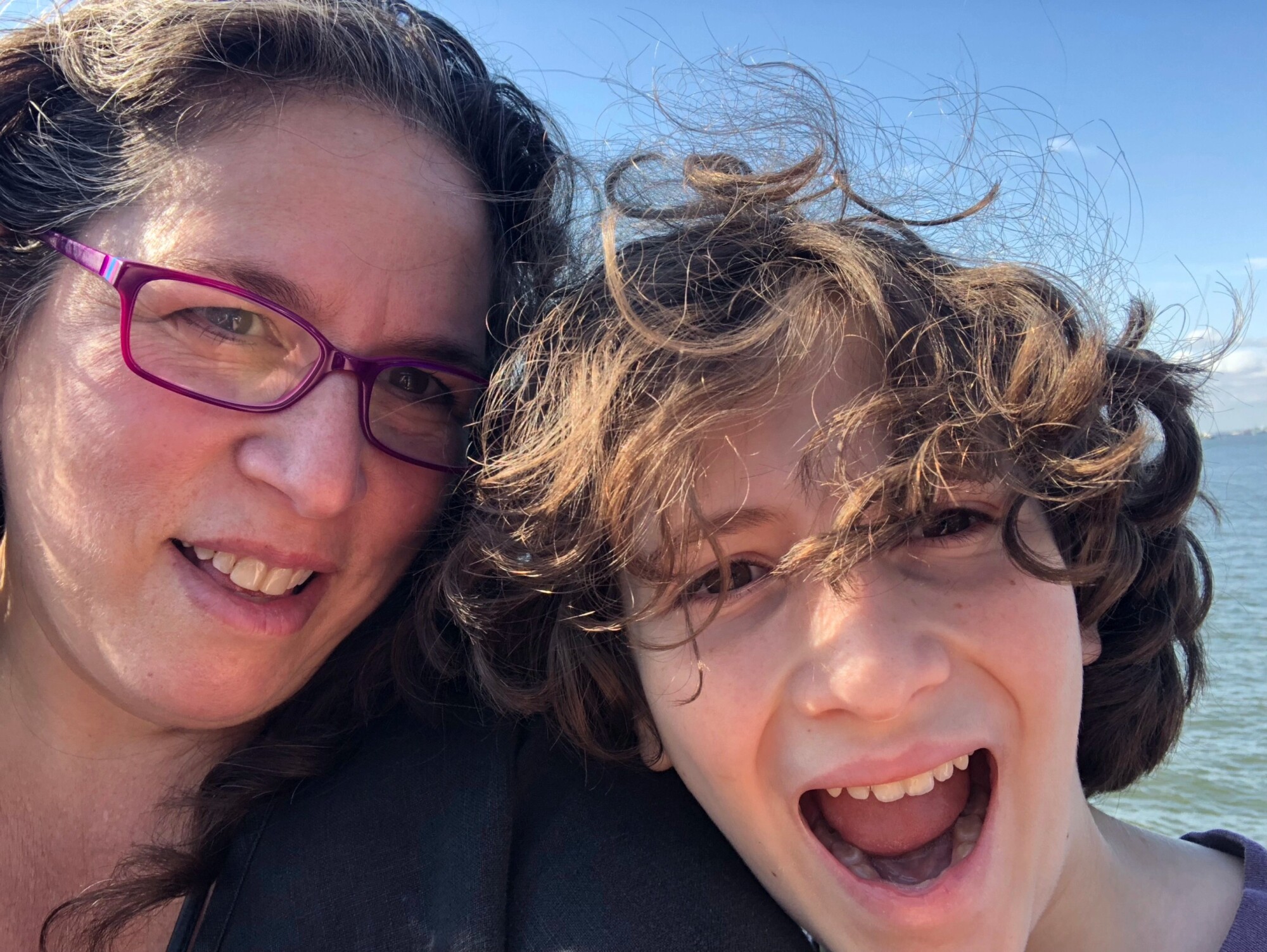 This dude loves croissants! He began the day with an awesome breakfast croissant sandwich! 🥐
After fueling up we took a car service down to Battery Park to catch the ⛴ ferry. We ended up at Battery Park City at the wrong Ferry dock! We needed to walk (briskly!) for about 20 minutes to get to the correct pier.
Luckily it was a beautiful sunny morning, the walk was through the park alongside the water, and there weren't many people, cars or traffic lights to navigate. Best of all- no backpacks!! We travelled extra light since there is high security on both islands.
Moment of NSV gratitude: I could not have done this 7 months ago! We would have potentially missed our boat time. Walking that distance would have done me in for the day! Instead it was a warm up for all the days activities!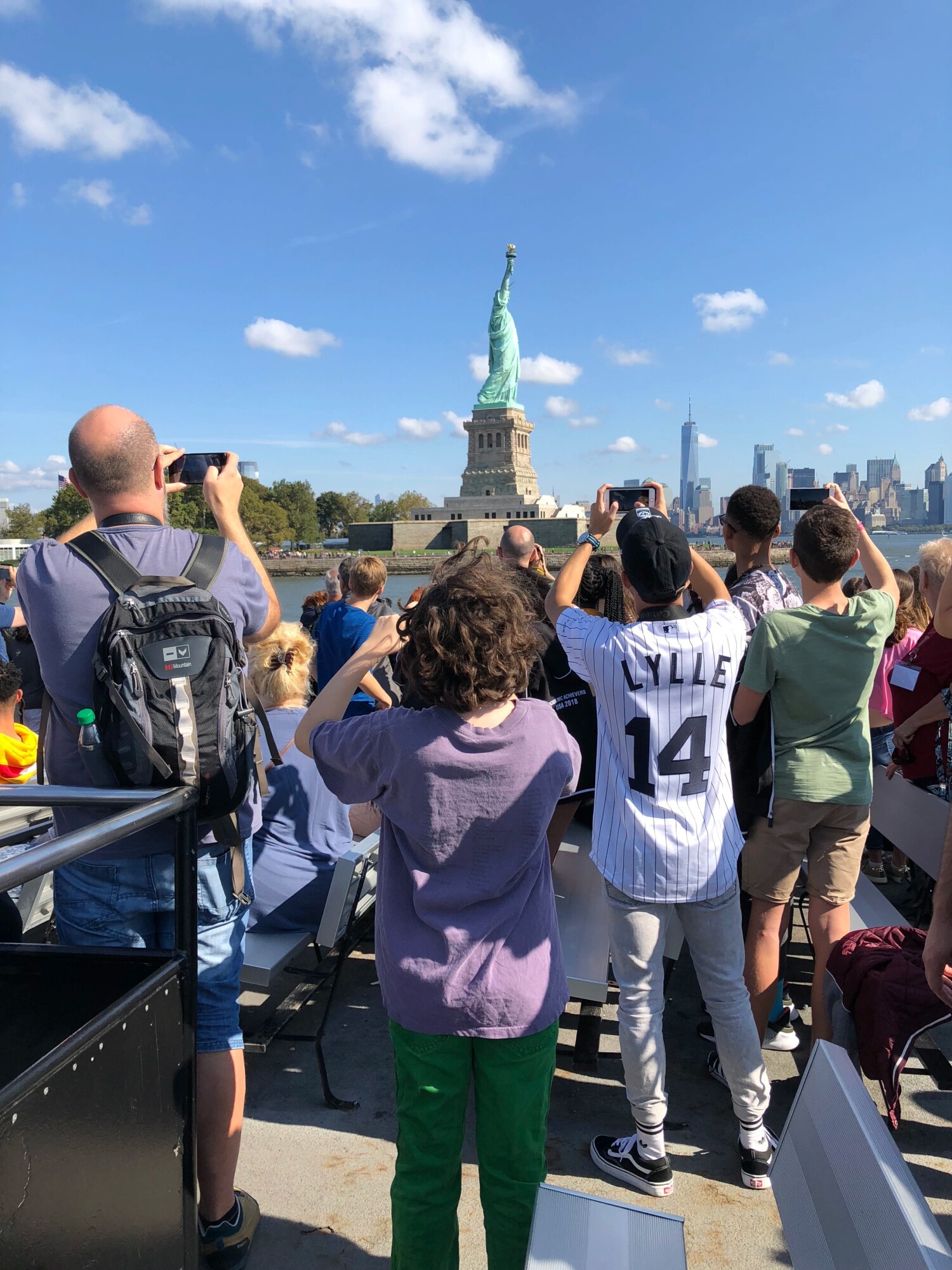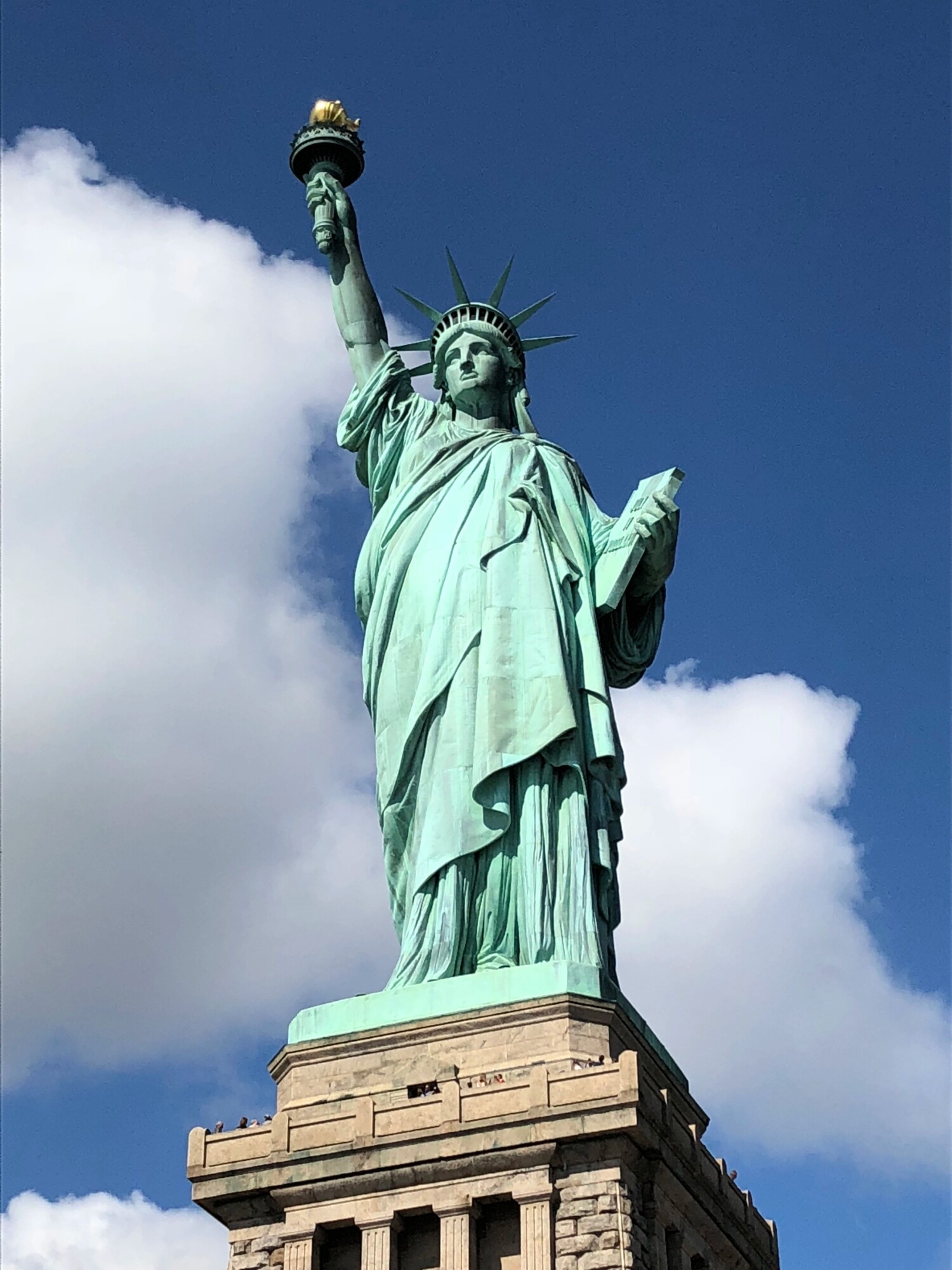 First stop was Statue of Liberty. Pulling up to her is always incredibly emotional. The energy of the tourists from around the world, buzzing in a gazillion languages and capturing it on film. Ahn had made this trip twice before. First time as a nursing baby in a sling with his older siblings. Second was at night while on a party boat after a cousin's Bat Mitzvah a couple years ago.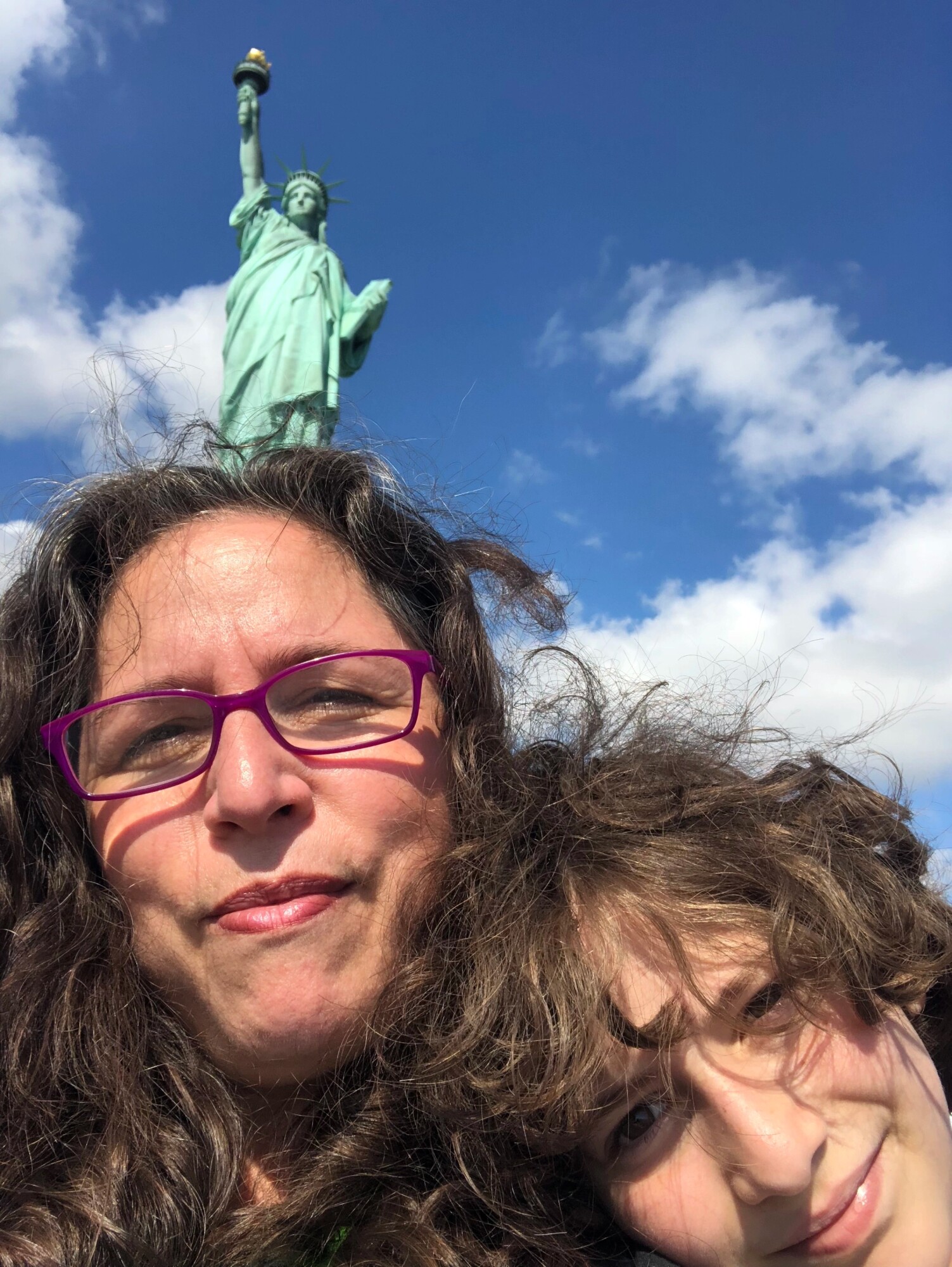 Lady Liberty enjoying a gorgeous day! She is such a beacon of hope and I felt an overwhelming sense of relief that she is still standing. I flashed back to the 9/11 days when security levels were red and she was on extra high alert. Traveling in and out of the city post 9/11 was devastating- the World Trade Center buildings missing from the skyline 💔 the smoldering piles, and then there she stood -solid and proud - a symbol of hope and freedom in a very dark time.
We listened to the audio tour as we explored the island and took in the views.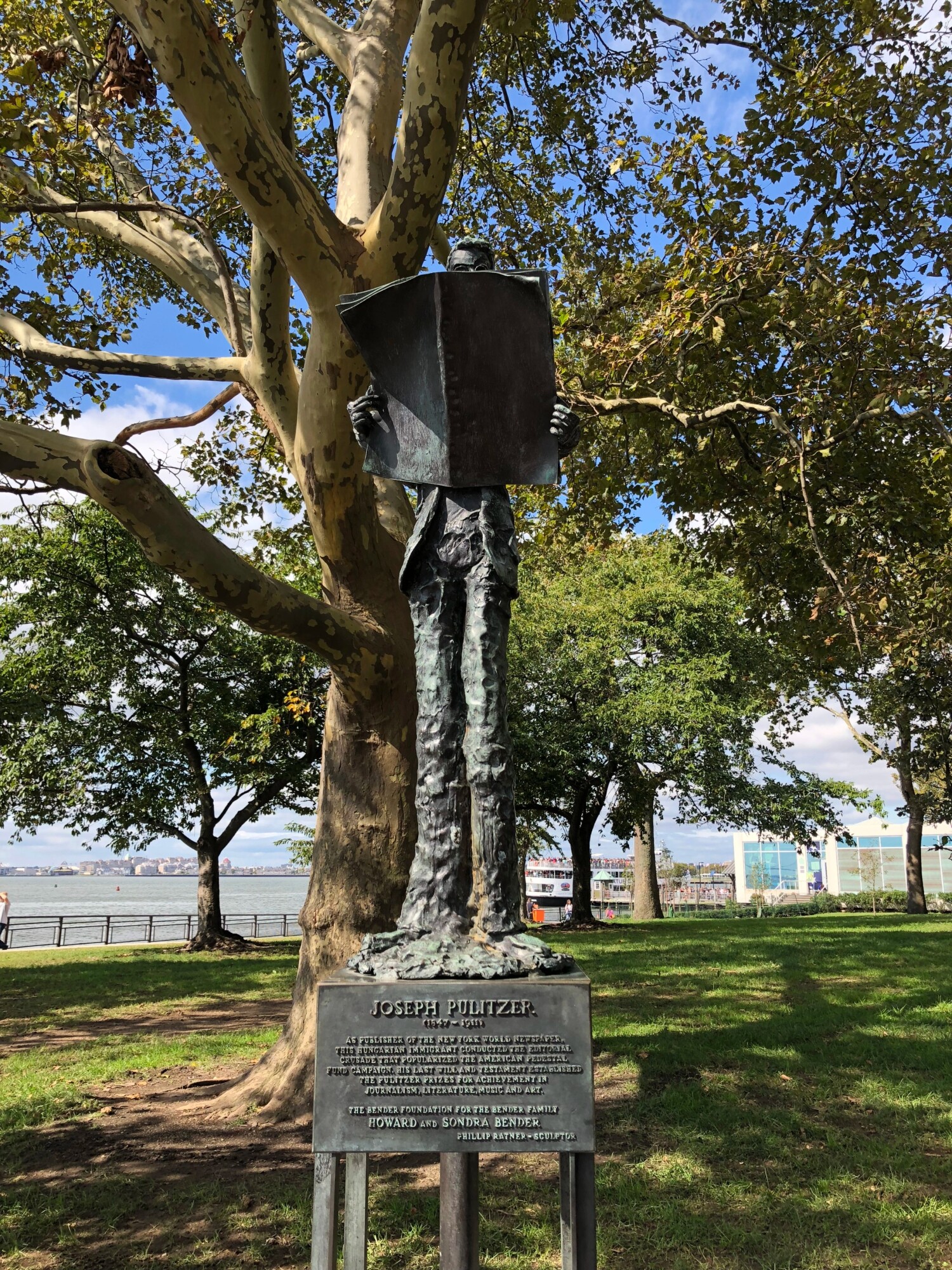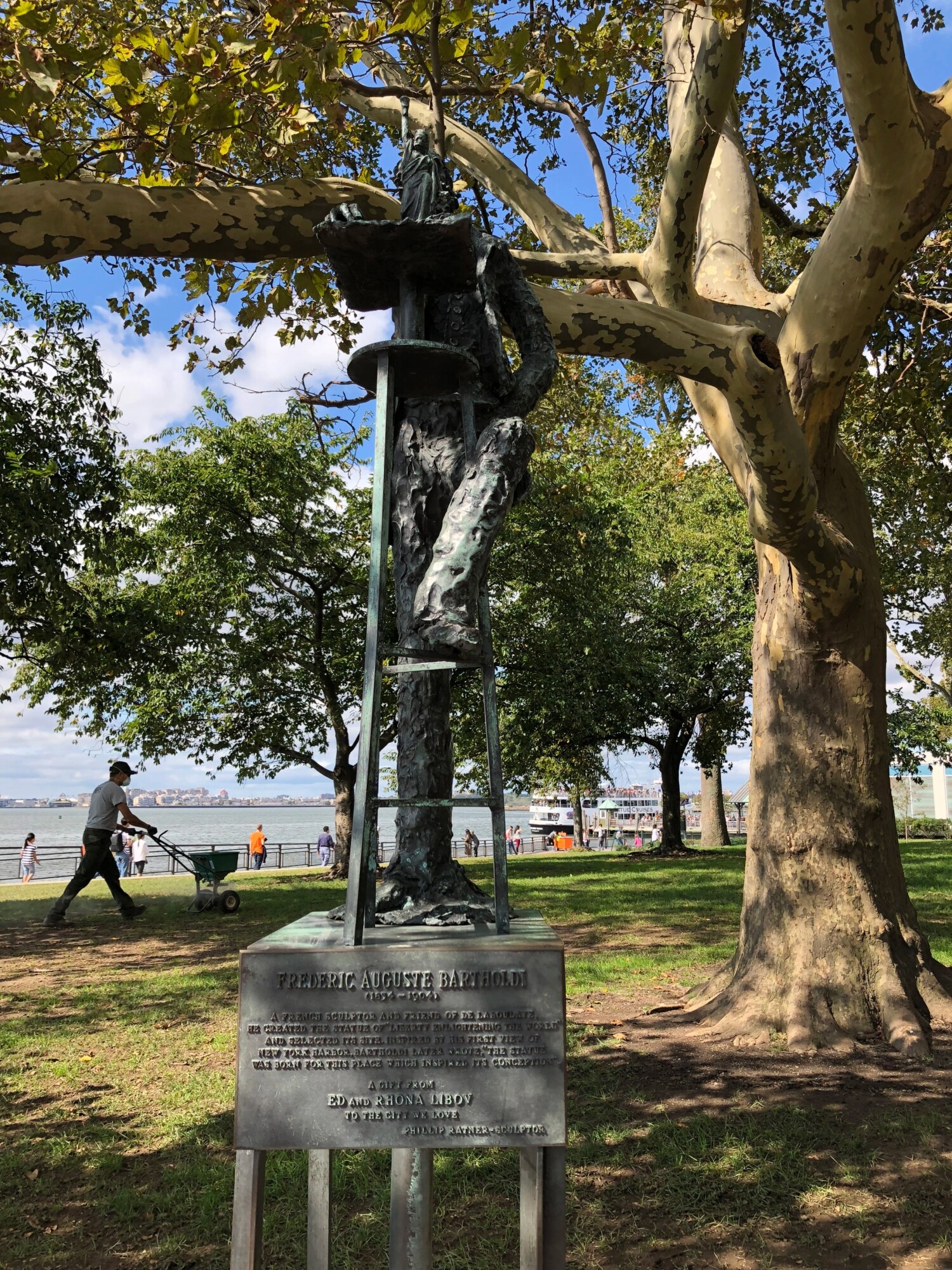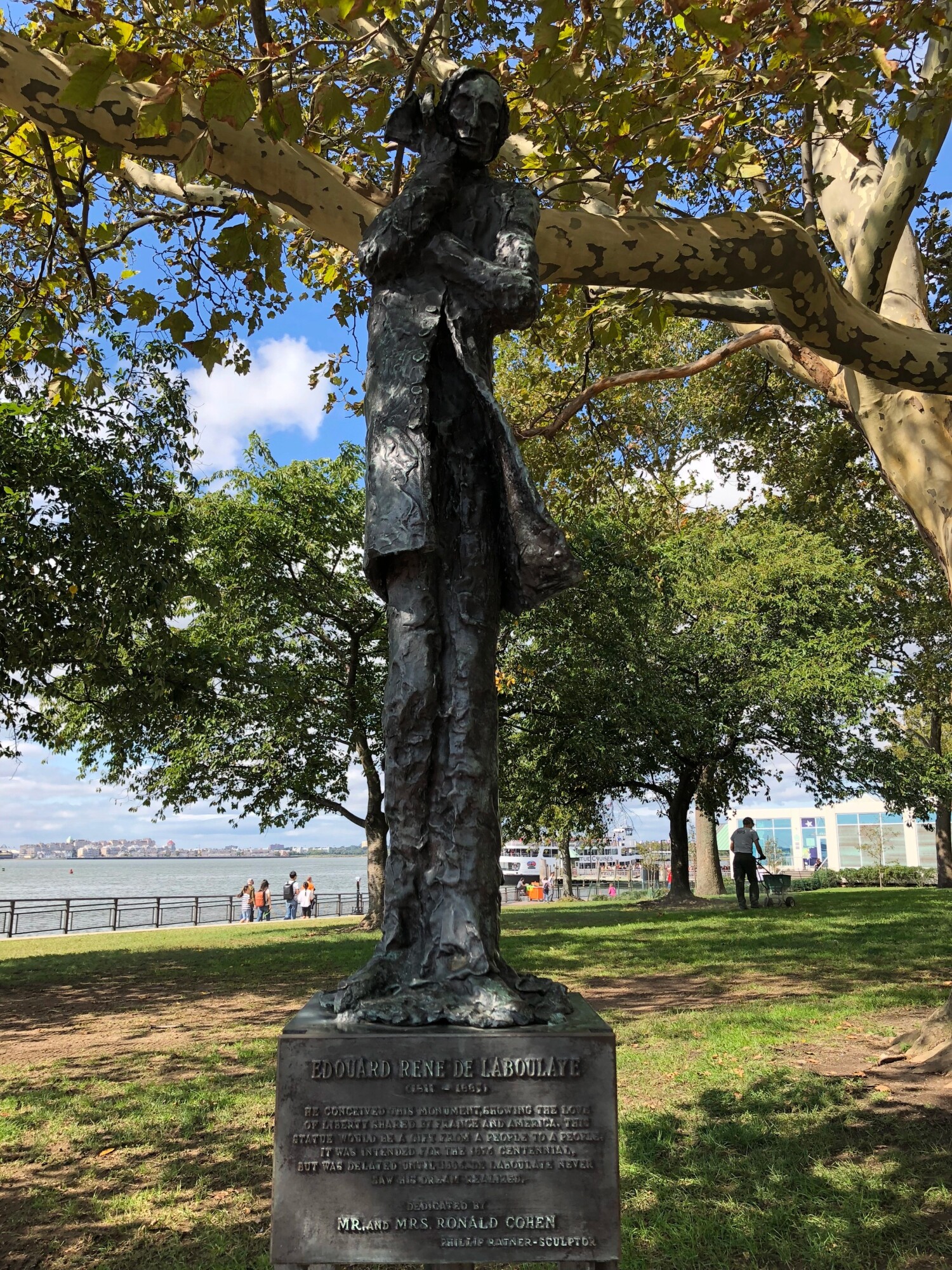 Two past presidents, Roosevelt and Reagan, were highlighted on the audio tour. Snippets of speeches they made at the opening and re-opening of Liberty Island. They both eloquently spoke of America welcoming all with open arms and being a safe haven for those in need. This led to interesting conversation as we made our way back to catch the boat to Ellis Island.