Jul 16, 2020 11:13 AM Central
tobi b feldman
The CSA and my garden are bursting with zucchinis!!! The bounty is beautiful...shades of yellow and green!!
The challenge begins...how many ways can we eat the zukes!! One of our favorite recipes is one we call Lemon ZuZu which is a lemon-zucchini bread/cake that's lip smacking tart and has the illusion of healthy, cuz ya know there's veggies in your cake 🤣!
I do plenty of saute with garlic, roasted in oven, or thrown on the grill...but that gets old and boring...we also are the proud owners of a spiralizer that collects dust most of the year.
Zoodles are fun -though my family isn't sold on the concept of pasta being replaced- personally I am yet again breaking up with pasta because it hurts me...makes my body feel like it's been blown up with a tire pump.
So, I in seeking zuke recipes that would do me good I stumbled upon a winner...what I mean by winner is:
-everyone ate it and loved it
-i ate the leftovers for breakfast!!
I found a recipe for Chicken & Zucchini Poppers and of course, tweaked it....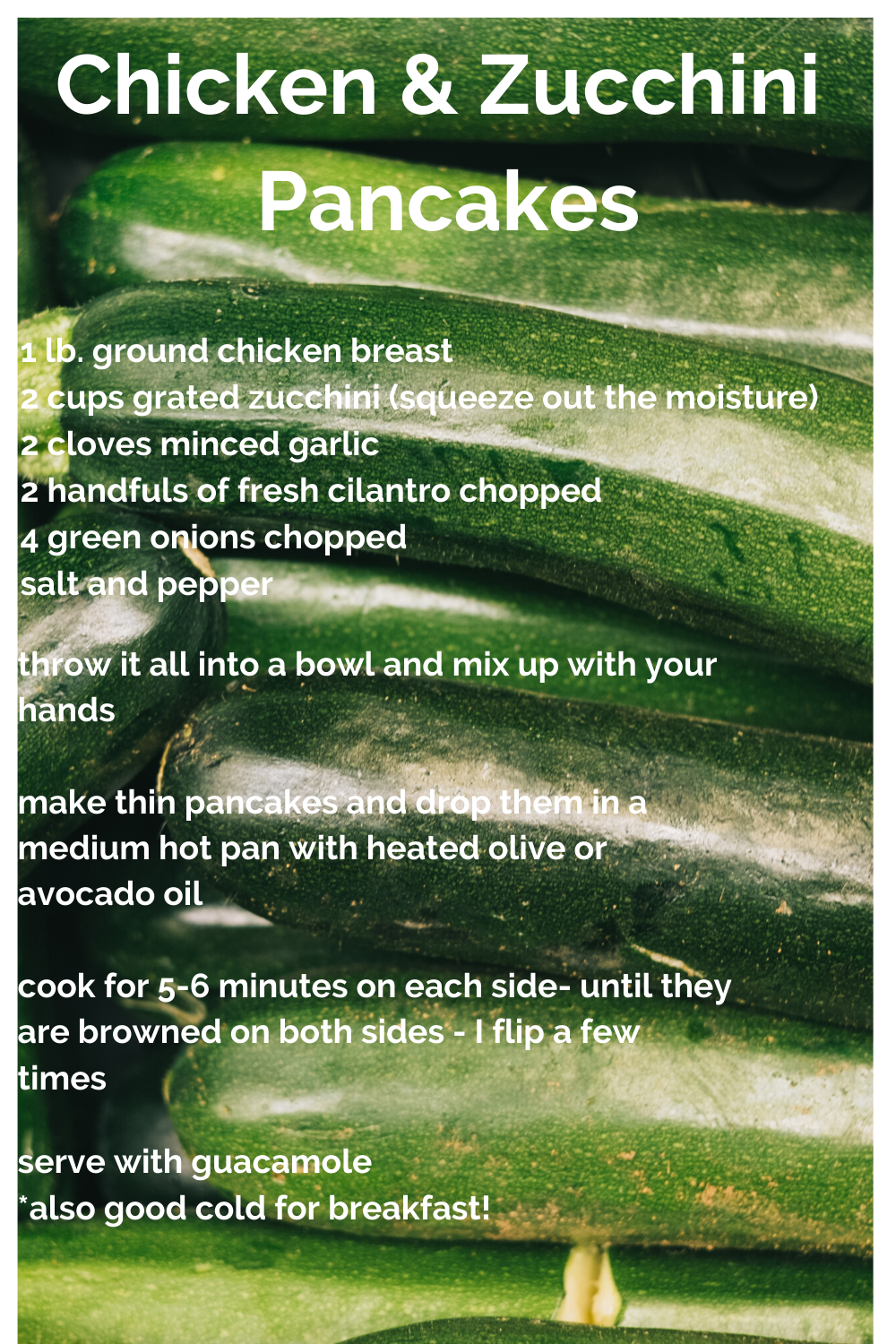 So not burger sized...my kids said they were like chicken and zuke latkes!! Enjoy!
I will be sharing more recipes here, in resilientaf midlife mamas

group on Facebook as I hop back on my radical self care journey!