Aug 11, 2020 04:55 PM Central
tobi b feldman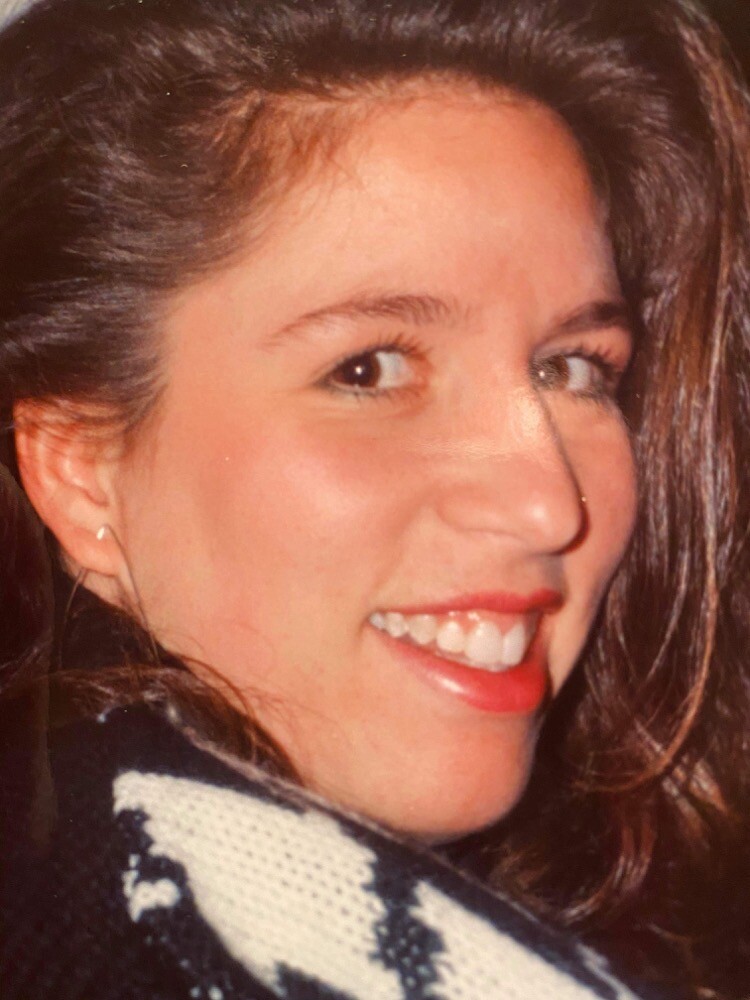 Why was I so quick to see all the youth that I missed vs. the life in my face now?
I compared this current picture and took a moment to shift my perspective:
Read more...
Nov 19, 2019 11:07 PM Central
tobi b feldman
So, this crazy thing happened...Monday morning. I got to see how much stronger I am than when I began this CrossFit journey 10 months ago.
When I first started I thought logging all these numbers was unnecessary. I wasn't really interested in how much weight I could lift or how fast I could do things. I just wanted to be healthier.
I was focused on doing things like stairs or getting off the floor without pain or having to hold on or be assisted. I wanted to have better balance so I wouldn't keep falling. I wasn't really even focused on weight loss in the beginning...just being able to function better.
10 weeks ago we did a workout called the CrossFit Total made up of back squats, shoulder presses, and dead lifts. Then each week we did those moves in a progression starting at a low weight and building up. Then we redid the workout. This picture shows my 10 week progression...but that's not the best part!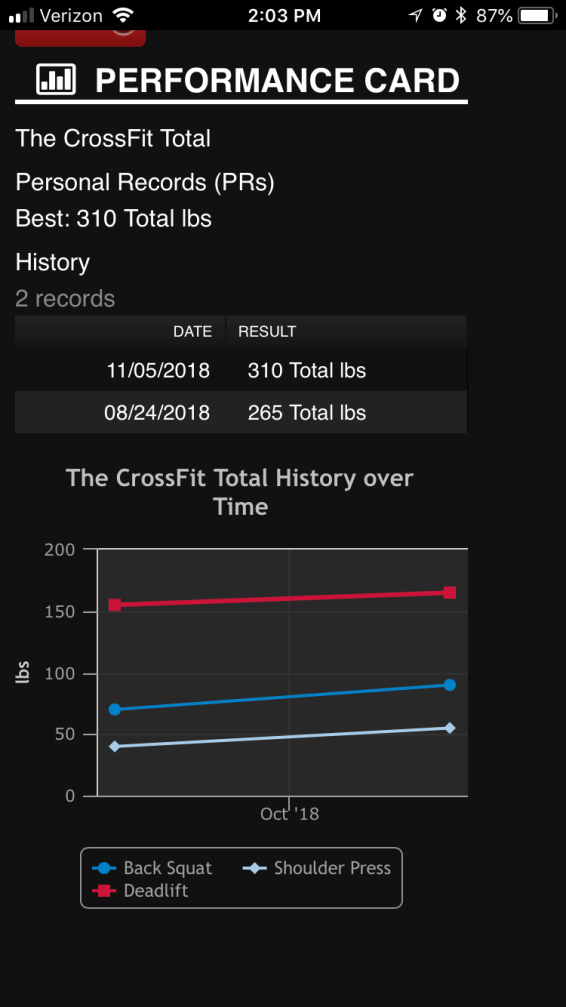 Yes, this shows progress and I am still in awe that I can lift these weights, but I wasn't necessarily wowed enough to share this. Then I looked back to the beginning!!
On 2/20/18 I did my first back squat with 30 pounds (1 rep max!) and Monday I lifted 90 pounds (1 rep max)!!!
On 8/30/18 I did my first shoulder press with 30 pounds (2 sets of 10) and on Monday I lifted 55 pounds (1 rep max)!
The deadlift is what really boggles my mind!
Check this out: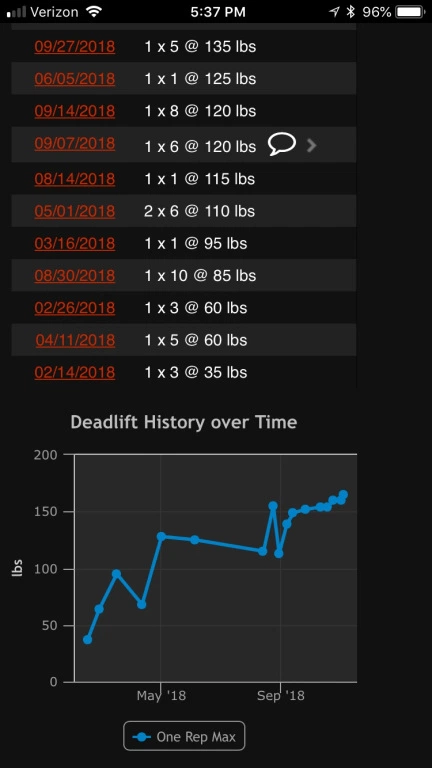 I started with 30 pounds on 2/14/18 and on Monday my 1 rep max was 165 pounds!
ummm...I think this CrossFit thing works!
I am measurably stronger and so much more functional!!